Baby Bonding Scans
At Show Your Bump our fully qualified, professional ultrasonographers can scan and show you your baby, live in 2D, 3D or 4D on our large flat screen TVs.
During your baby bonding ultrasound scan, our experienced ultrasonographers can reliably determine the sex of your baby.


Show Your Bump female sonographers are highly qualified with over 20 years' experience. We take pride in what we do, taking care of each and every person. Established in 2014 we have an extensive knowledge and an experienced team behind us to put your mind at ease.
At Show Your Bump our ultrasound sonographers only operate with the best GE Volusonscanning machines in 2D 3D/4D and HD live preview. The NHS will only provide you with a 2D image on your routine scans so Show Your Bump really can provide you with the best opportunity to see some remarkable images and video clips of your little bundle of joy.
We want to guarantee the best value for money so head over to Show your bump social media platforms for monthly promotions on scan packages posted on Facebook & Instagram
We also offer Blue Light discount in support of the NHS and emergency services 
What is a 4D Scan?
A 4D scan is an ultrasound carried out in the same way that you would have at the hospital, but instead of showing a 2D, black and white image of your baby, our state of art ultrasound machine can show you your baby in 3D..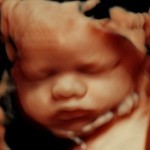 So why not call them a 3D Scan? Well the equipment that we use allows you to see your baby moving in real-time. This moving 3D video is known as 4D. You may see these referred to as a 4D Ultrasound or a 4D Scan but these are both the same thing.
To take things a step further, all of our scans are available in HD-Live. Ask your ultrasonographer about this when you visit.
If you have any further questions about the services we can provide or the baby bonding ultrasound scanning packages available, do not hesitate to contact us on 01942 829720.