Baby Bonding Scans
At Show Your Bump our fully qualified, professional ultrasonographers can scan and show you your baby, live in 2D, 3D or 4D on our large flat screen TVs.
During your baby bonding ultrasound scan, our experienced ultrasonographers can reliably determine the sex of your baby.
"
We Got some fantastic pictures on disc & the DVD is just perfect something we will cherish forever & something he will be amazed to see when he's older
The Davidson Family, Sunday, January 11, 2015
"
At Show Your Bump our highly qualified and experienced ultrasound sonographers only operate with the latest GE Voluson ultrasound scanning machines in our state of the art baby bonding scanning suites. This gives you the best opportunity to see some remarkable magical images of your little bundle of joy.
With a great choice of value for money 2D,3D,4D and 4D HD Live baby bonding scanning packages on offer, you can take away some unforgettable memories as black & white or colour pictures of your scan, and even have a moving 4D image DVD disc of your baby bonding scans as a keep sake.
Have you seen our video on Baby TV at your local clinic or hospital?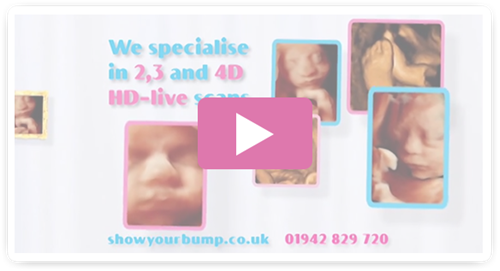 What is a 4D Scan?
A 4D scan is an ultrasound carried out in the same way that you would have at the hospital, but instead of showing a 2D, black and white image of your baby, our state of art ultrasound machine can show you your baby in 3D..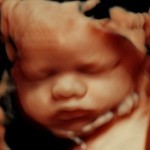 So why not call them a 3D Scan? Well the equipment that we use allows you to see your baby moving in real-time. This moving 3D video is known as 4D. You may see these referred to as a 4D Ultrasound or a 4D Scan but these are both the same thing.
To take things a step further, all of our scans are available in HD-Live. Ask your ultrasonographer about this when you visit.
If you have any further questions about the services we can provide or the baby bonding ultrasound scanning packages available, do not hesitate to contact us on 01942 829720.